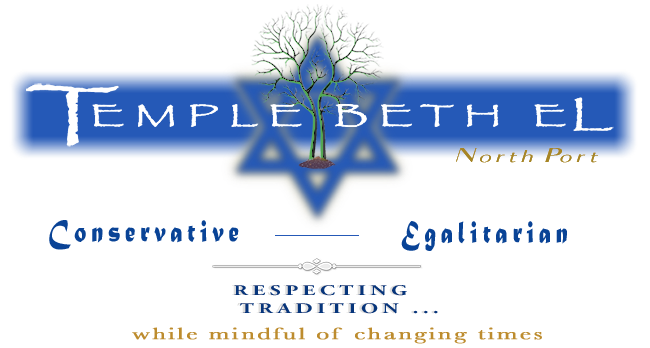 Welcome to Temple Beth El … situated in the outskirts of North Port, in beautiful SW Florida.
Respecting tradition
… while mindful
of changing times
Welcome
Our relatively small congregation always welcomes new members and visitors – men women and children of all ages.
Conservative
"Judaism as practiced with adherence to the Torah and Talmud but with allowance for some departures in keeping with differing times and circumstances".
Egalitarian
"Egalitarianism is a philosophical thought system that emphasizes equality and equal treatment across gender, religion, economic status and political beliefs".
SHABBAT MISHPATIM

SHABBAT SHEKALIM
Saturday, February 22, 2020 
Shevat 27, 5780
9:30 am
Our full Calendar is available here:
CALENDAR
We welcome new members and visitors - men, women and children of all ages Follow Us:
12711 Tamiami Trail S. North Port, Florida, 34287